I found a fake sunflower in the sewing room and decided to do a trial of the floral headband, but I am for sure going out to buy smaller ones that I can actually wear! Hahaha.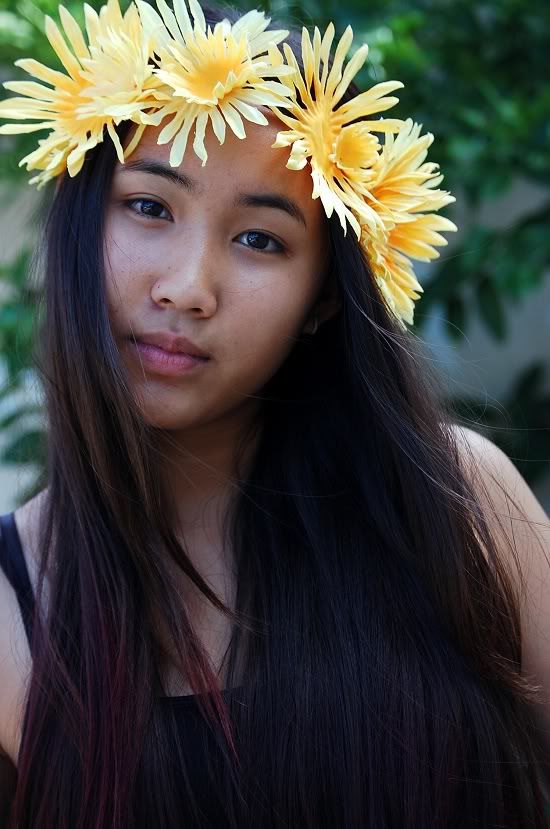 Looks kinda silly. These are only used for dramatic use, I'm guessing.
Also my sister has learned how to sew this summer and she's actually made me a couple of dresses. We go to swap meet and basically just pick out a yard of fabric we like. This weekend I found an awesome Paramore print that I had to get! I most likely will be wearing this shirt with just some jeans and a blazer because the print is so loud. In love with it!