So living in Long Beach, the food truck trend has been very popular for some time now. My sister and I usually just scout out for the classic
Kogi
truck, which you can never go wrong with having a Korean short rib taco. So basically food trucks are kinda part of our (maybe not) daily but maybe weekly lives? But today was just crazy! Went to the
Lunch It Truck It
today for the
Grilled Cheese Truck
and also got an ice cream sandwich from
Chunk - n - Chip
.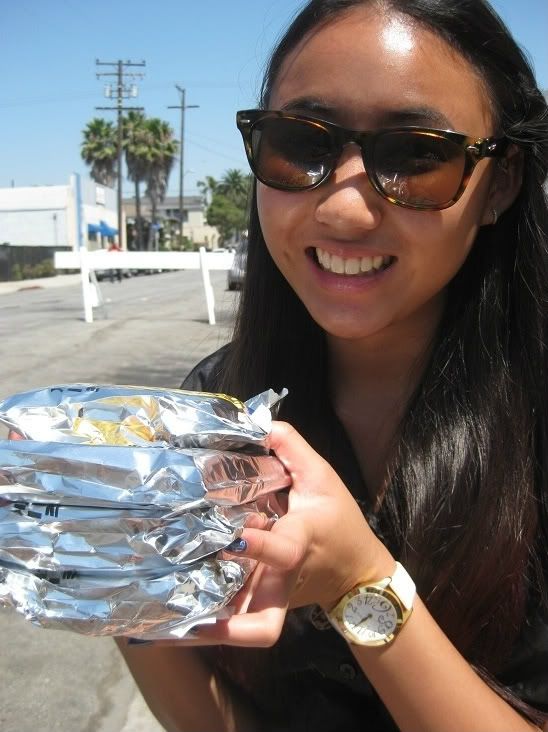 Me and my FOUR Cheesy Mac N' Rib sandwiches! (Just kidding, I ate one.)
Guava + goat cheese ice cream in between two red velvet cookies. (Not a big fan of this...)
And since I guess our food truck rally for lunch wasn't enough we came back home and watch 2 hours of the Great Food Truck Race. After that we headed out for some more yummies from the
Get Shaved
store front (which came from the popular ... wait for it... FOOD TRUCK. )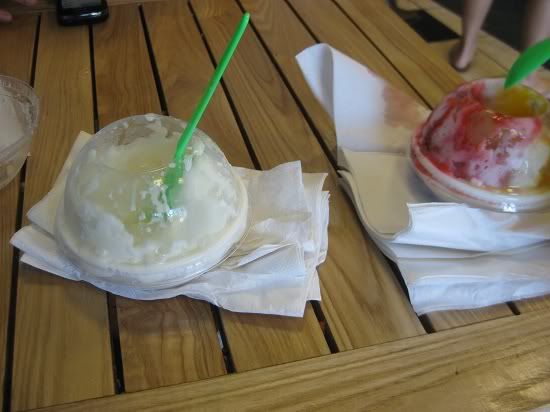 Coconut and Lychee flavored shaved ice + Strawberry, Mango, and Lychee on top of coffee ice cream. (What a yummy combo.... not really. Hahah)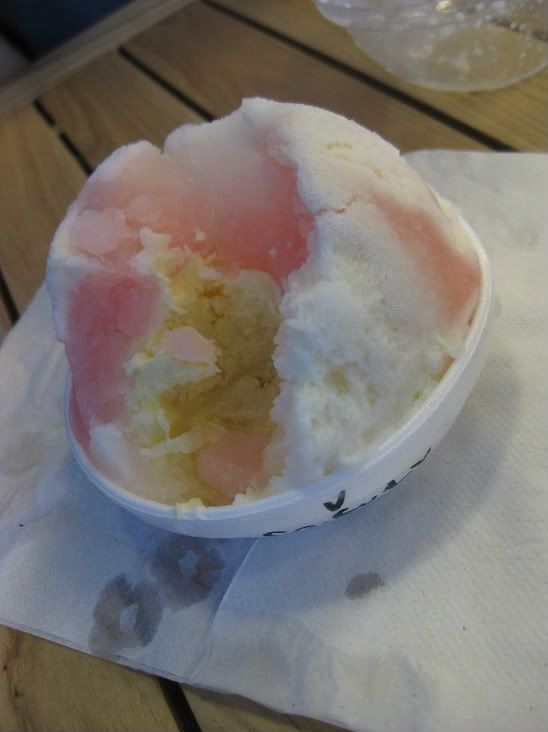 Coconut, Guava, and Lychee on top of vanilla bean (?) ice cream.
After our shaved ice goodies I headed down to another food truck meet up with my sister and cousin... it was food truck madness that wasn't even planned.
Meet N' Potatoes
fully loaded fries. Pretty good, could use some type of sauce or something.
So as you can see, my eating habits aren't the best and I'm probably going to have to run 904203984108412 miles to feel healthy again but it is so worth it. ANYWAYS! Here's what I wore today:
Shirt - American Eagle // Skirt - Nordstrom's Rack // Sandals - Deena and Ozzy // Sunglasses - Roxy // Bag - Goodwill